Let's Eat Healthier, Together!
Say hello to the joy of eating healthy and animal-free diet, completely plant-based meat, from the heart of Bangalore, Say hello to IMPOSTER-MEAT!!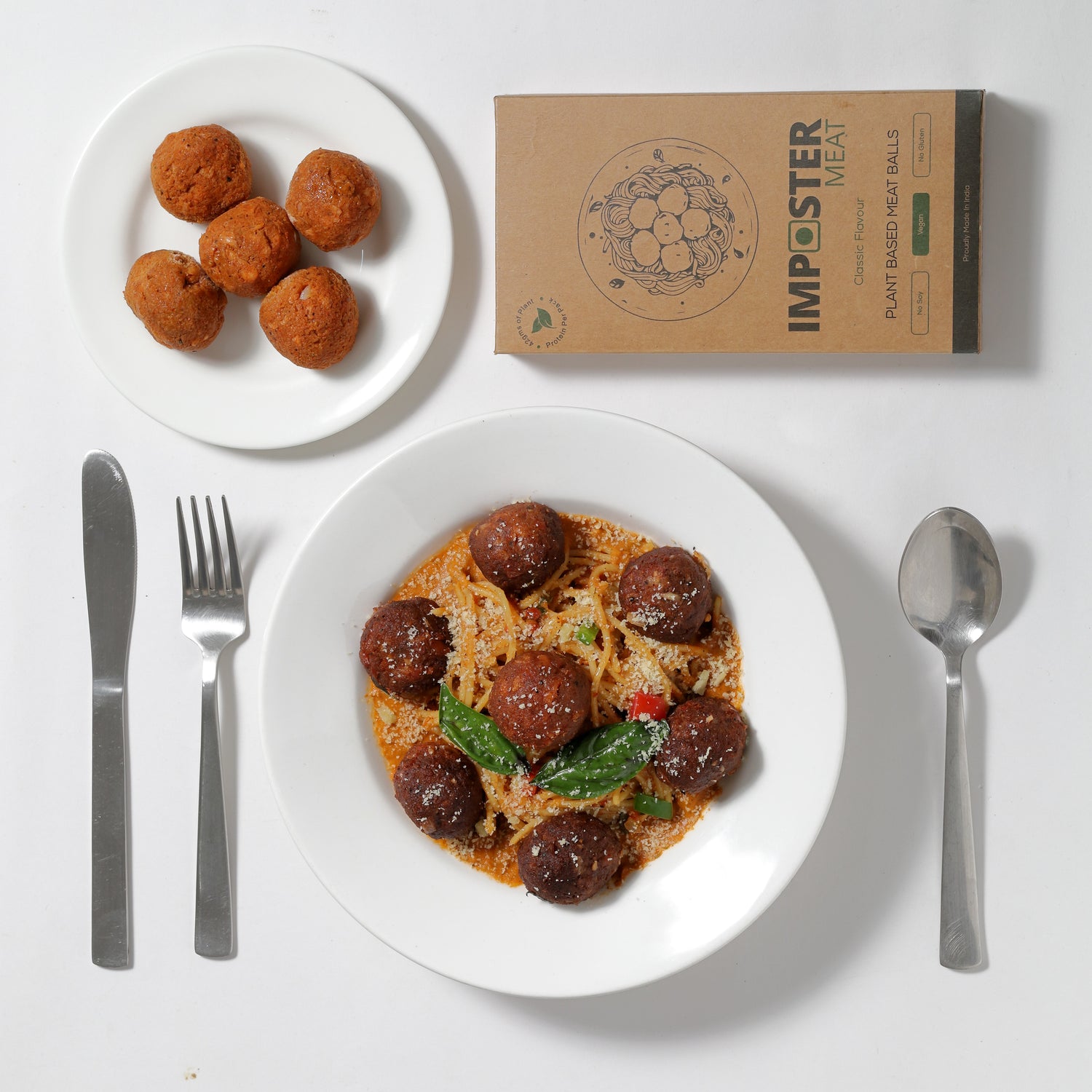 About Us
We're a vegan meat company that's changing the way you think about food.
We believe in healthy foods, plant-based meat, and an animal-free diet. 
Dedicated to providing healthy products that are made with care and love.
What are Mission/Vision
Dedicated to creating delicious, nutritious and hygienic sustainable protein. Impostermeat ensures your family Eats what you love, Guilt-Free
Our Bestsellers
Burger Patties

Looking for an easy, healthy and tasty meal? These plant-based burger patties are made with 100% safe and natural ingredients, are low in fat and are gluten-free.  It tastes like the best burger you've ever had, but without the guilt.

View full Details

Meat Balls

These flavourful, meatballs are loaded with amazing flavours and have the same traditional ginger garlic taste of meatballs that mom used to make, with the same amount of protein as that of meat, just without the animal.

View full Details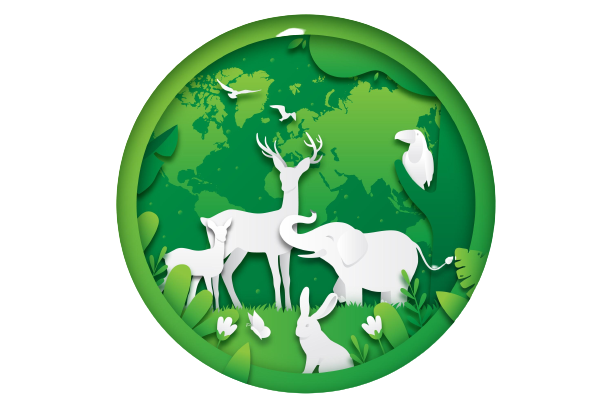 To Help Save The Earth
By eating meat made from plants instead of meat made from animals, we can drastically cut our carbon footprint, use less water supplies and help ensure that our precious Earth is here not just tomorrow but for future generations. (With Impossible Beef Made From Plants, it's never been more delicious to help save the planet) 
Learn More
A Green Way to Go
Hygiene

We take great care of cleanliness

What Do We Care About

Providing the best service to the customers.

We make meals that fill the soul, make you happy and for sure make you want to come back for more.

We know the importance of safe foods,

Our products are ensured high quality and hygienic.  We also ensure to care for our planet, and have no wastage of food products.

Learn more

Waste Management

There is no wastage of food here
Imposter Meat Official
Burger Patties
Regular price
Sale price
Rs. 400.00
Unit price
per
Sale
Upcoming Products
View full details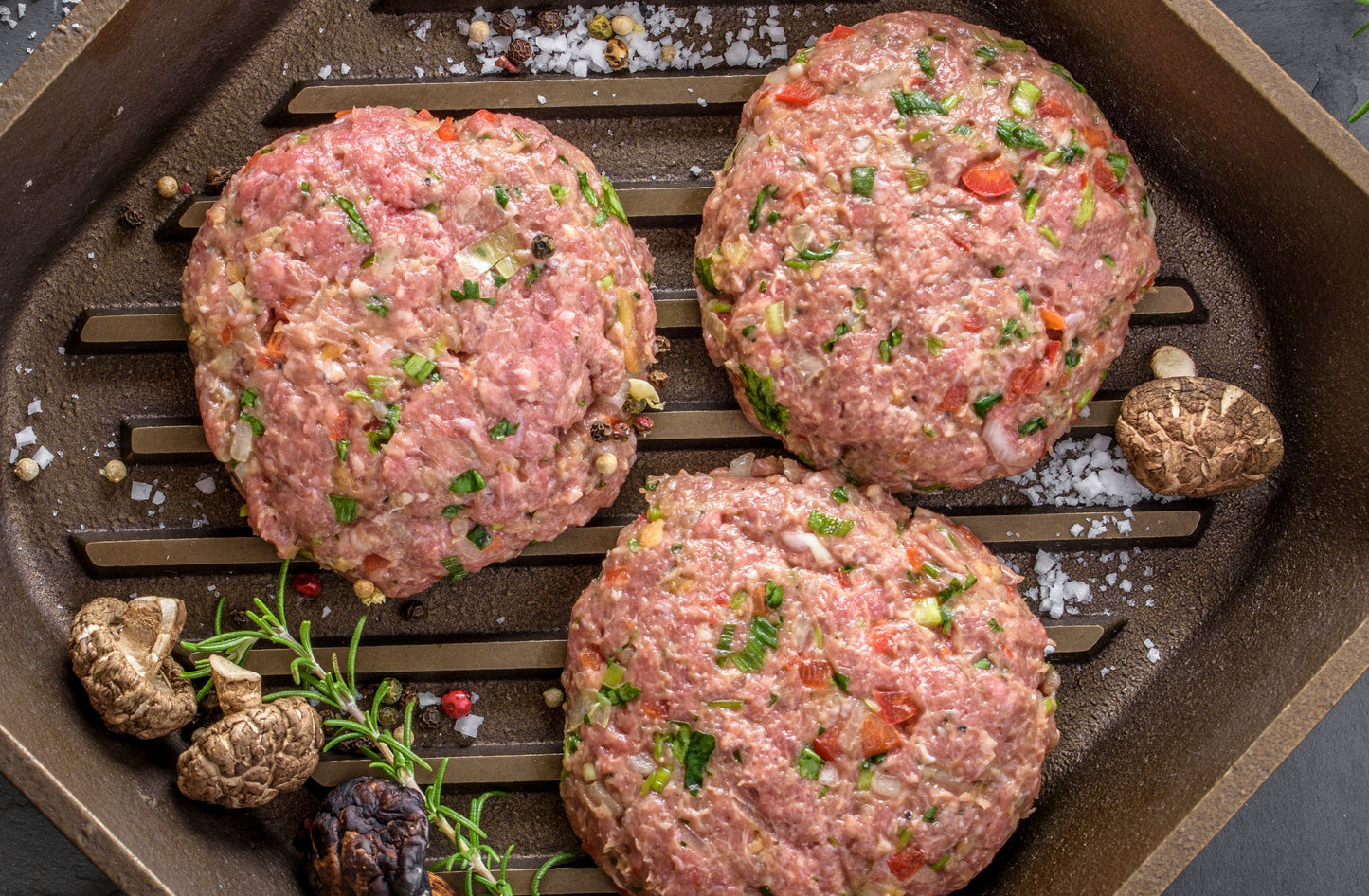 Upcoming Products
Regular price

Sale price

Rs. 400.00

Unit price

per

Regular price

Sale price

Rs. 400.00

Unit price

per